Mediation
The history of this country is filled with disputes over resources: Air, land and water. Today, just as in the past, public and private interests compete for limited resources for most commercial efforts; and the issues are complicated and often contentious. All resources are affected. Electric and gas utilities. Water utilities. Agriculture. Land disputes. Tribal issues. Facility siting. Road siting. Resource use. Resource protection. The list goes on and on.
Litigation is costly, time consuming and comes uncertainty.
These issues can be resolved through a process fair process by using the services of a certified mediator before risking litigation.
Manson Bolves offers utility mediation services including utility rates, charges and tariffs, conditions for service, certification, siting, territorial disputes, consumptive use permitting, water use permitting, environmental resource permitting matters and a variety of other related issues.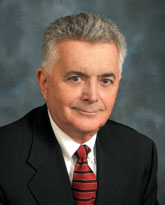 William Bilenky is a Supreme Court certified mediator with the employment history necessary to assist you through these complicated and challenging issues.
Bill has appeared and argued more than 65 appellate cases on utility regulation including electric, gas, water and waste water and telecommunications, including one appearance in the United States Supreme Court.
• Consumer Counsel for utility and insurance regulation for the Commonwealth of Virginia and subsequently was retained as Special Counsel to the Virginia Attorney General for electric and gas utility regulatory cases.
Litigated at the administrative, state, and federal level, electrical transmission line cases including the siting for the 110 mile AEP Wyoming to Cloverdale, subsequently Wyoming to Jackson Ferry 765 kV transmission line case including the EIS process.
Represented landowners in multiple administrative proceedings related to siting 500 kV and 230 kV transmission lines for Virginia Power.
Defended the certifications of need for (2) 386 MW coal fired generating facilities in Clover Virginia, for Old Dominion Electric Cooperative, a G&T utility and Virginia Power in the "needs" proceeding.
• General Counsel for the Florida Public Service Commission for eight years
Participated in dozens of electric and gas utility rates, service and complaint cases.
Litigated "separations and settlements" case, yellow pages and accounting issues for telecommunications; surface transportation and shipment tariff cases, household goods movers' controversies and water and waste water service, rates and complaint cases.
• General Counsel for the Southwest Florida Water Management District for 12 years
Has extensive experience in Consumptive Use Permitting (CUP), Water Use Permitting (WUP) and Environmental Resource Permitting (ERP).